50+ Years Heritage

100% Authentic

Australia's No. 1
Multivitamin Brand

Secure Payments
Muscle Function: Magnesium tablets contribute to healthy muscle function.

Energy & Metabolism: Magnesium tablets help the human body metabolize nutrients into energy.

Nervous System: Daily intake of magnesium 

tablets

 help support a healthy nervous system.
Stress Relief Immunity: Magnesium 

tablets

help reduce stress and increase energy to boost immunity

ADULT DOSAGE: Take one tablet of this magnesium supplement during or immediately after a meal daily, or as directed by your healthcare professional. This is a Vegan/ Vegetarian product.
Read More
How To Use
One tablet daily, during or immediately after a meal
Frequently Asked Questions
What magnesium tablets good for?

Magnesium tablets support muscle and nerve function as well as energy production. Adequate magnesium intake improves heart health and brain function. It also significantly improves sleep and muscle function as well.

Are magnesium tablets good for sleep?

Yes, magnesium tablets can help improve nerve function and reduce anxiety. Thus, improving the quality of sleep.

Can magnesium tablets cause side effects?

No, magnesium tablets do not cause any side effects when taken in the suggested quantities by your health practitioner.
Backed By Science

Free From Harsh Chemical

Tested For Evidence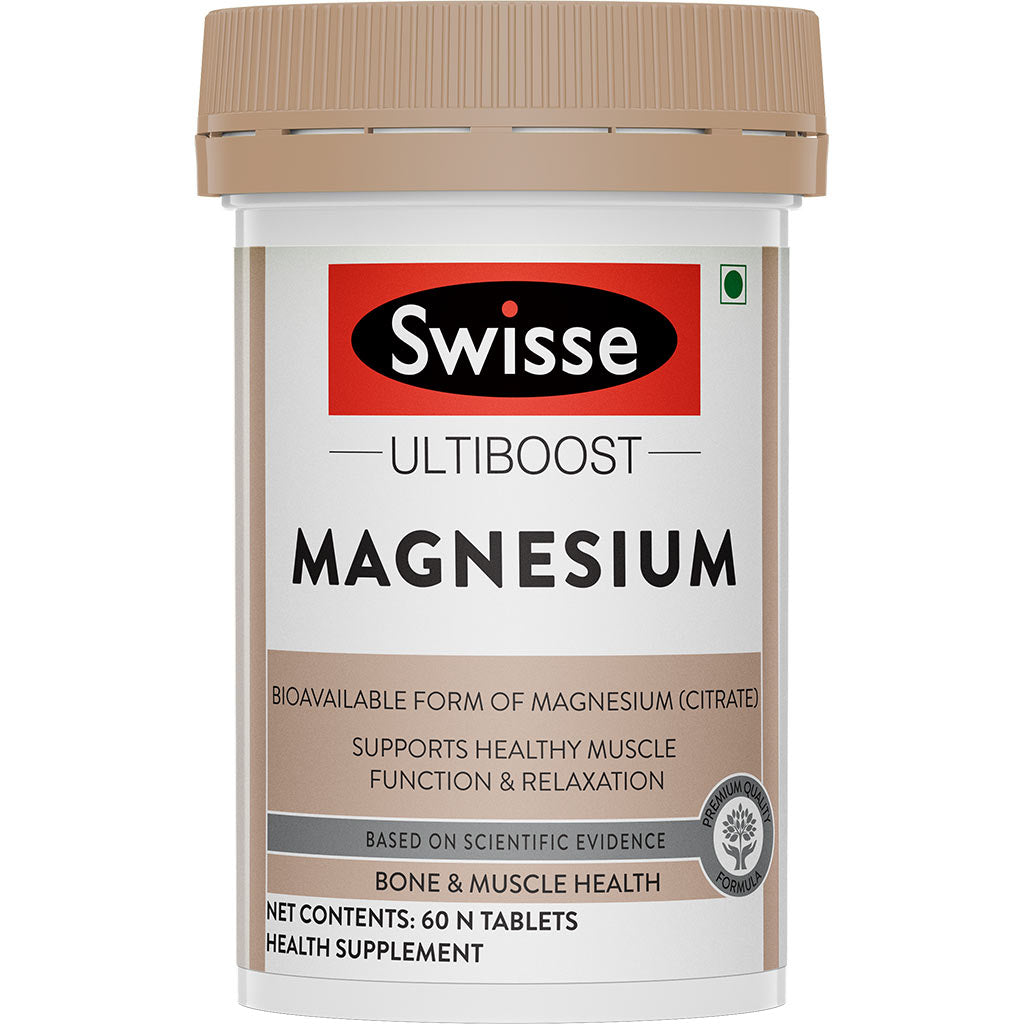 Swisse Magnesium
( High Absorption Bio Available Magnesium Citrate Supplement | 60 Tablets )
MRP: ₹ 1,149 ₹ 689
You Save : ₹ 460