50+ Years Heritage

100% Authentic

Australia's No. 1
Multivitamin Brand

Secure Payments
WHY GLUTATHIONE? Glutathione is a revolutionary product which benefits skin with effective results without causing any adverse effects. Enriched with antioxidant, anti-inflammatory, depigmenting and anti-aging actions, glutathione works wonder for healthy skin.
BENEFITS - Swisse Glutathione+ aids healthy skin, brightening and radiance Melanin is one of the main factors that cause various skin conditions. Glutathione regulates melanin synthesis in the body which helps reduces pigmentation or skin discolouration. It helps in reducing wrinkles and increases skin elasticity and firmness.
INGREDIENTS -The presence of Vitamin C in it helps promote skin glow, collagen production and skin radiance. Vitamin E and Astaxanthin are strong antioxidants which help prevent skin damage from free radicals, thus protecting skin cells from early ageing. 
ADULT DOSAGE -
One tablet daily during or immediately after a meal or as directed by a healthcare professional. Not to exceed the recommended daily usage. Use the product in continuation for at least 30 days for effective result
Read More
How To Use
One capsule daily, during or immediately after a meal
Backed By Science

Free From Harsh Chemical

Tested For Evidence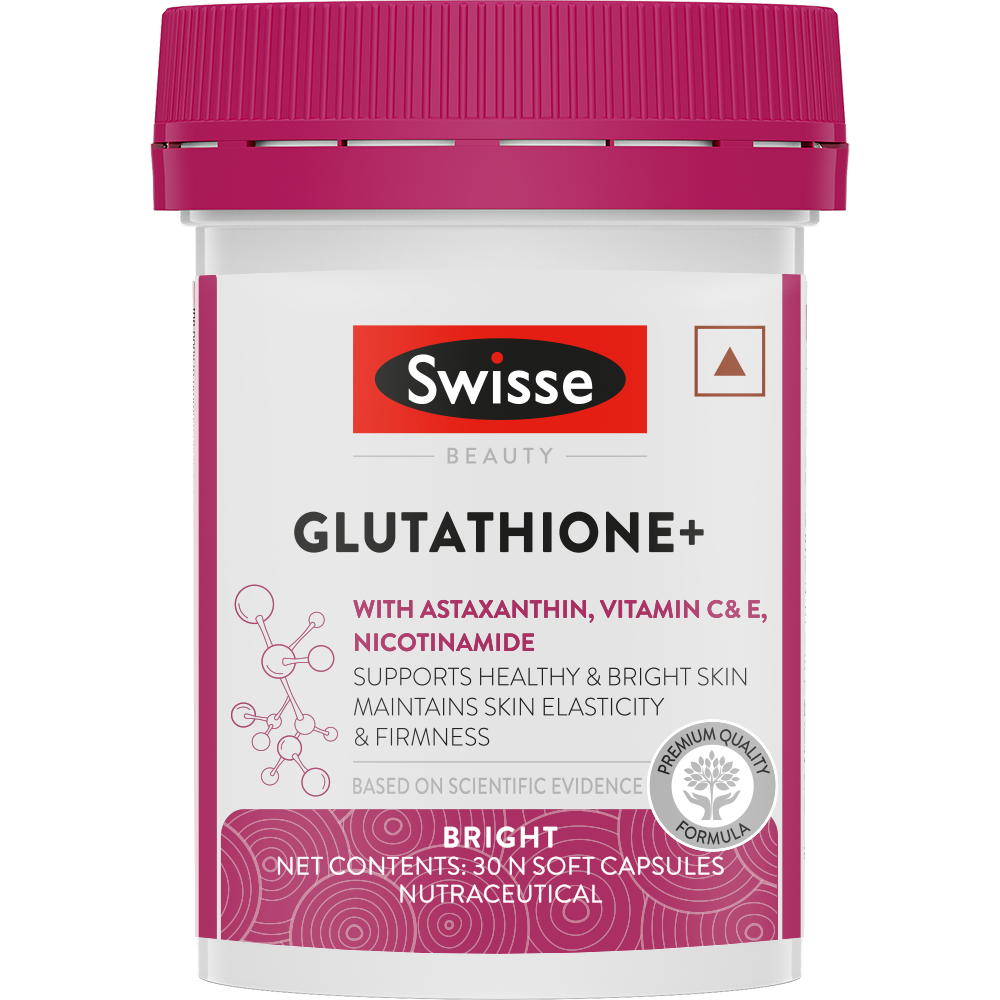 Swisse Glutathione+
( Glutahione With Astaxanthin, Biotin, Vitamin C & Vitamin E | 30 Capsules )
MRP: ₹ 1,399 ₹ 1,049
You Save : ₹ 350