Heavy metals tested

No added gluten

Australia's No. 1
Multivitamin Brand

Mercury tested

Sourced Sustainably
Improves Joint Health

A diet deficient in calcium may contribute to joint issues in later life. Calcium supplementation may assist in Improving joint health.

Get Stronger Bones and Teeth

These Calcium and vitamin D capsules help maintain strong bones and teeth. The human skeleton consists of 206 bones that provide a framework for the body to help maintain shape, protect vital organs and provide a place for muscles to attach. Bones also function as a site for mineral storage and blood cell formation.

Increase Calcium Absorption

Formulated with naturally derived vitamin D3 to promote the absorption and delivery of calcium to the bone

Support

Calcium requirements may increase dependent on age, gender, diet, pregnancy, lactation and post menopause.

Adult Dosage

One tablet daily, during or immediately after a meal, or as directed by a healthcare professional.
Read More
How To Use
One tablet daily, during or immediately after a meal
Backed By Science

Free From Harsh Chemical

Tested For Evidence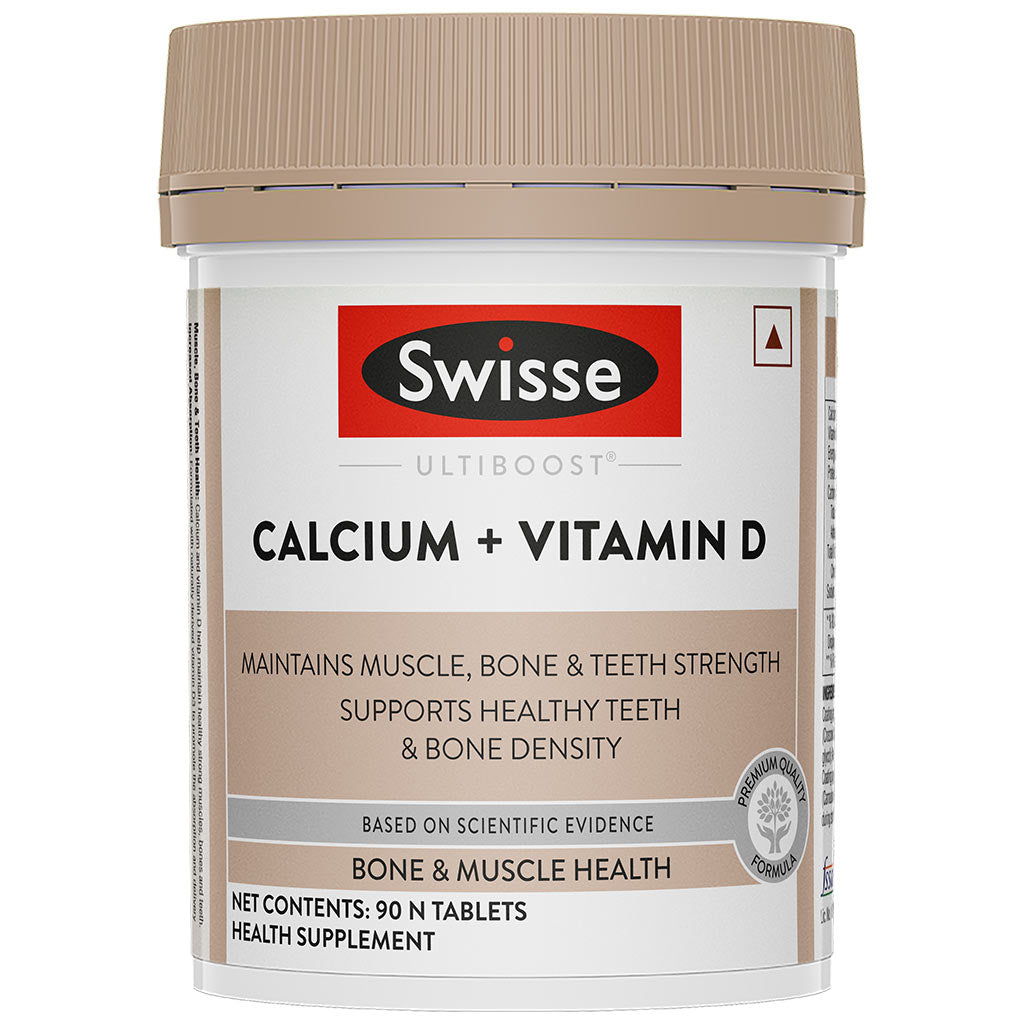 Swisse Calcium & Vitamin D
( Calcium & Vitamin D Combination | 90 Tablets )
MRP: ₹ 1,399 ₹ 839
You Save : ₹ 560