50+ Years Heritage

100% Authentic

Australia's No. 1
Multivitamin Brand

Secure Payments
metabolism booster supplements

Swisse Ultiboost Metabolism + is a daily use, premium metabolism booster with Chromium and Gurmar. This health product helps support the metabolism of sugar, carbohydrates, fats and proteins. It also helps to maintain healthy blood sugar levels, ensures digestion and detoxification and boosts energy and immunity daily.

formulated for slow metabolism

Chromiumand Gurmar promote faster metabolism of sugar, carbs, proteins and fats. Swisse Ultiboost Metabolism + contains chromium to help maintain healthy blood sugar levels. 

cleansing for stomach

Formulated with cinnamon, which has been used in traditional western herbal medicine to cure digestive challenges such as indigestion, bloating and flatulence.

natural ingredients

This product is made from naturallyderived ingredients, is free from toxic ingredients that may harm your body, wellbeing and the environment. Our formulas have No Sulphate, No Artificial Flavours and No Paraben.

metabolism booster

Swisse is an Australian Wellness brand with a 50-year legacy and uses scientifically formulated and premium natural ingredients to create products that support your health every day. 
Read More
How To Use
One tablet daily, during or immediately after a meal
Frequently Asked Questions
How to improve metabolism?

Here are some tips to boost your metabolism 1. Eat more protein 2. Eat frequent meals 3. Drink Water 4. Get a good night's sleep 5. Eat fat burning food

What is meant by metabolism?

Metabolism is the chemical process by which your body converts food and carbs into energy
Backed By Science

Free From Harsh Chemical

Tested For Evidence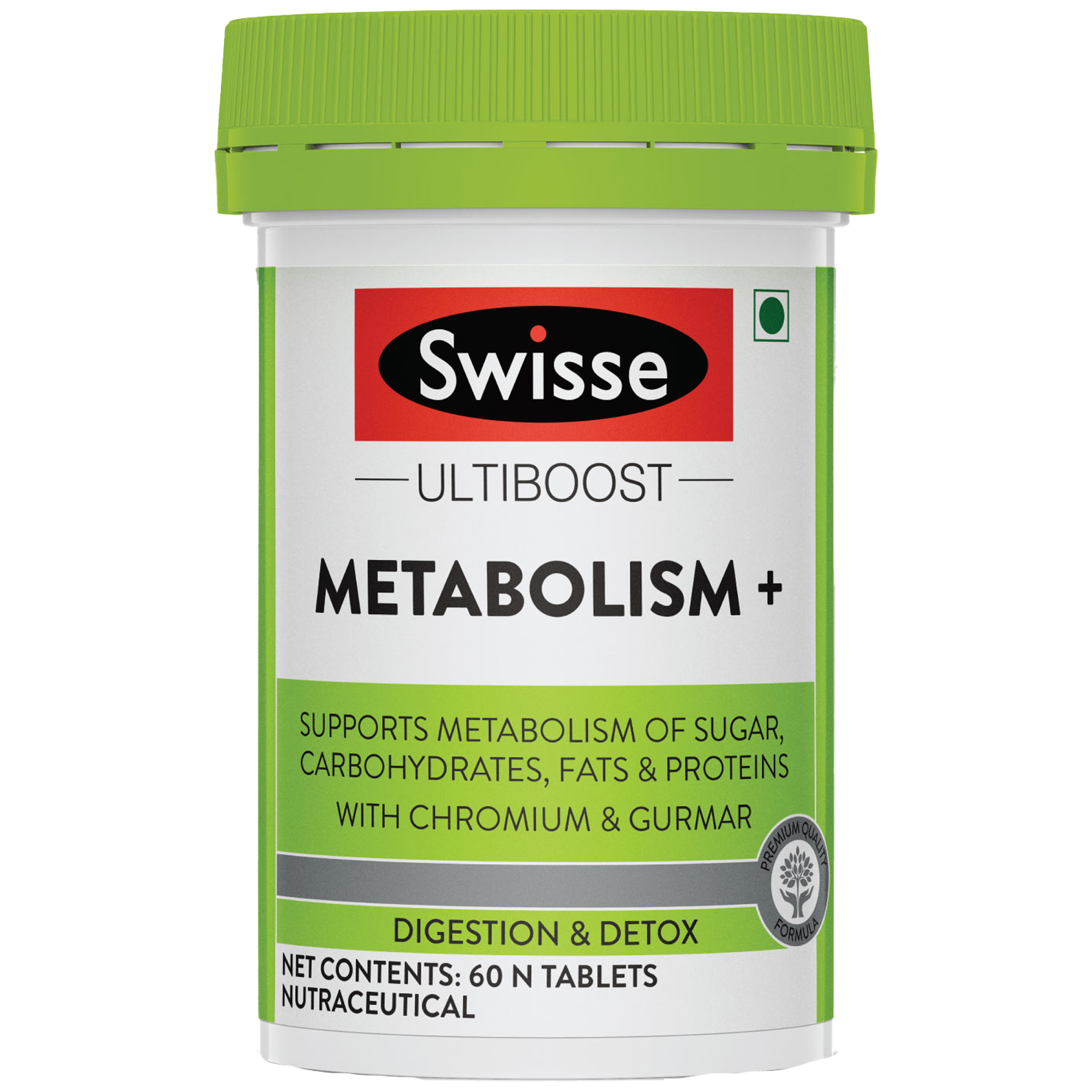 Swisse Metabolism Supplement
( Metabolism Booster With Chromium & Gurmar )
MRP: ₹ 1,849 ₹ 1,109
You Save : ₹ 740