Heavy metals tested

No added gluten

Australia's No. 1
Multivitamin Brand

Mercury tested

Sourced Sustainably
This is a Premium formula containing St. Mary's Thistle, Turmeric and Choline. Liver Detox provides dual liver and digestive support as well as Antioxidant support.
Detoxification: The liver is responsible for eliminating toxins generated due to an unhealthy diet involving over-eating, which lead to the build-up of cholesterol and low metabolic rates while eliminating substances such as alcohol & other toxins from the body.
Swisse Ultiboost Liver Detox capsules contain:
St. Mary's thistle - Traditionally used in Western Herbal Medicine as a liver tonic to help support liver health and function. A healthy liver supports the detoxification process.

Choline - Which cleanses the body by breaking down the waste products, enabling detoxification.

Turmeric - Has antioxidant, anti-inflammatory properties which helps combat potential free radical damage.

Swisse Liver detox supplements also helps relieve digestive symptoms such as indigestion, flatulence, abdominal bloating and cramping.
Read More
How To Use
Two tablets daily, during or immediately after a meal
Backed By Science

Free From Harsh Chemical

Tested For Evidence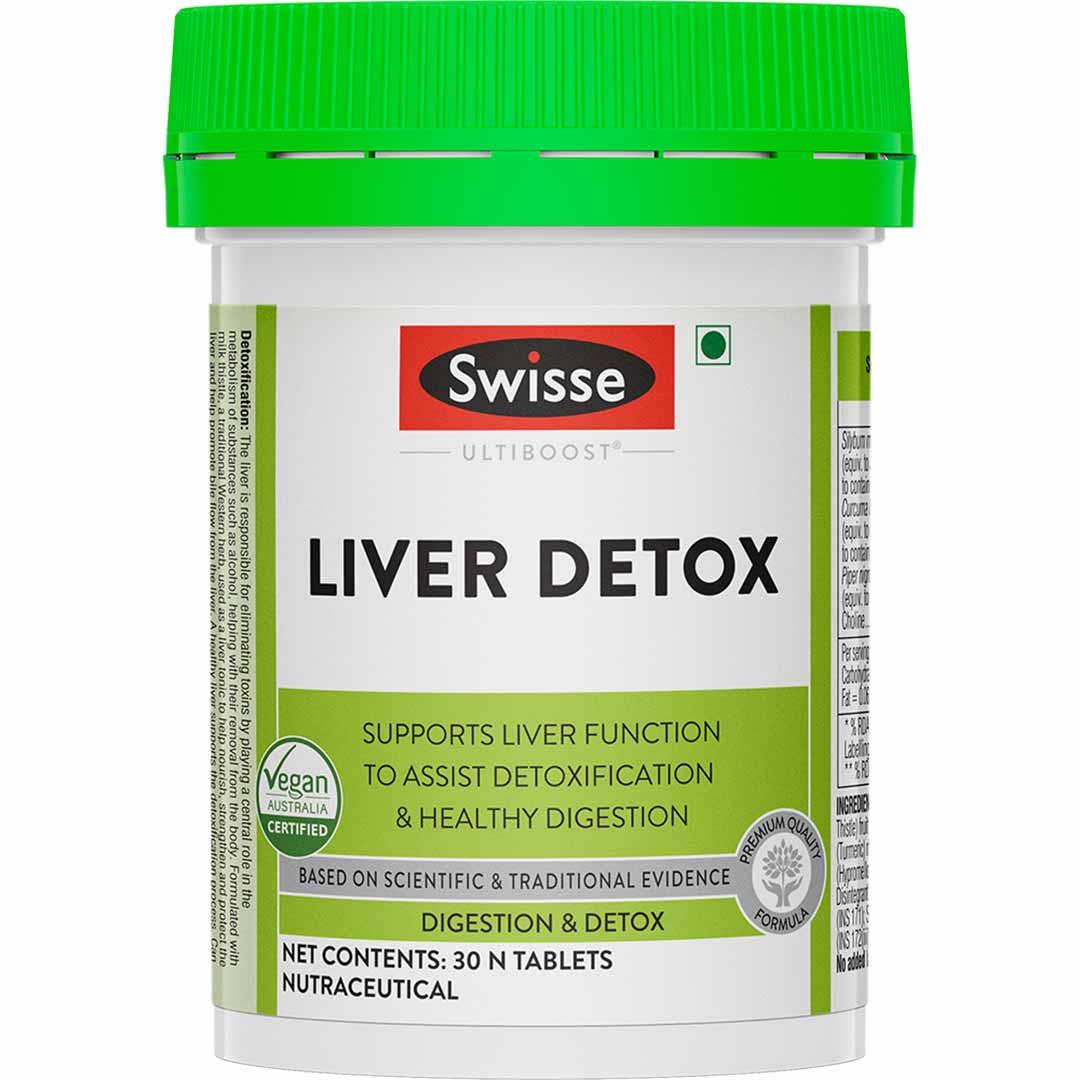 Swisse Liver Detox
( High Strength Milk Thistle With Turmeric & Choline /

60 Tablets

)
MRP: ₹ 1,649 ₹ 989
You Save : ₹ 660