50+ Years Heritage

100% Authentic

Australia's No. 1
Multivitamin Brand

Secure Payments
Swisse Essential Multivitamin is scientifically formulated to provide a comprehensive blend of vitamins, minerals and herbs to support a healthy, active vegan lifestyle. Tailored specifically for vegans, this multivitamin helps prevent dietary deficiency in vegans, providing required nutritional support.
Contains Essential Nutrients: Packed with minerals, antioxidants, herbs and vitamins such as Vitamin B12, Vitamin D3, Vitamin C, Vitamin E, Zinc, Calcium, Magnesium, Iron, Biotin among others, these multivitamin capsules should be included in your daily supplement intake.
Multivitamin tablets for men and women: These multivitamin supplements have been formulated keeping the needs of men and women above the age of 18 years in mind, who follow a vegetarian or vegan lifestyle, to help fill in nutritional gaps and support general well-being for a healthy, active life. 
Health benefits: The high quality ingredients and premium formulation of this product is designed to provide all-round nutritional support. It enables energy production to relieve stress and fatigue, support better immune health and stronger bones.
Read More
How To Use
Adult Dosage: One tablet daily, during or immediately after a meal, or as directed by a healthcare professional.
Backed By Science

Free From Harsh Chemical

Tested For Evidence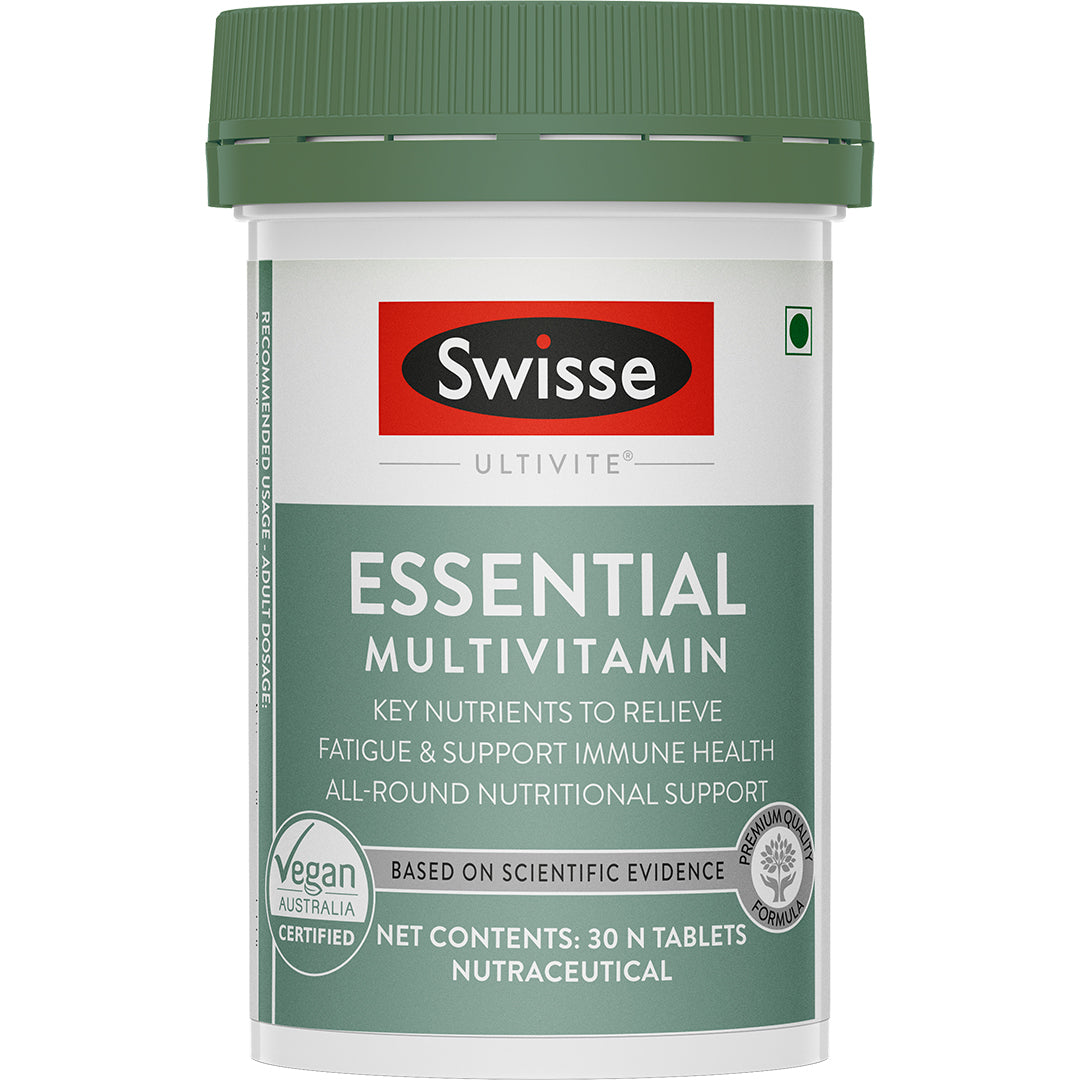 Swisse Essential Multivitamin
( Vegan Multivitamin For Both Men & Women | 30 Tablets )
MRP: ₹ 1,099 ₹ 659
You Save : ₹ 440