50+ Years Heritage

100% Authentic

Australia's No. 1
Multivitamin Brand

Secure Payments
SWISSE APPLE CIDER VINEGAR gummies are a deliciously convenient way to enjoy all the benefits of apple cider vinegar without the sour taste and smell. These gummies are packed full of flavor and are formulated with 250 mg of apple cider vinegar per serve.
ACV gummies for your wellness needs!
Supports healthy weight management
Supports digestive health
Helps maintain healthy cholesterol levels
Why are ACV gummies better for you?
No foul smell
Doesn't erode tooth enamel
No acidic or sour taste
100% Vegetarian
Read More
How To Use
ADULT DOSAGE: One Gummy daily during or immediately after a meal, or as directed by a healthcare professional
Frequently Asked Questions
Do apple cider vinegar gummies work?

ACV gummies are a convenient way to enjoy all the benefits of apple cider vinegar in a fun chewable form. These gummies are packed with flavour, without the sour taste or smell.

What are apple cider vinegar gummies good for?

ACV gummies help support healthy weight management, digestive health and to maintain healthy cholesterol levels

Do apple cider vinegar gummies help you lose weight?

ACV is known for its ability to boost metabolism and promote weight loss. It does this by helping the body to break down fat cells and convert them into energy.

When to take apple cider vinegar gummies?

One Gummy daily during or immediately after a meal, or as directed by a healthcare professional
Backed By Science

Free From Harsh Chemical

Tested For Evidence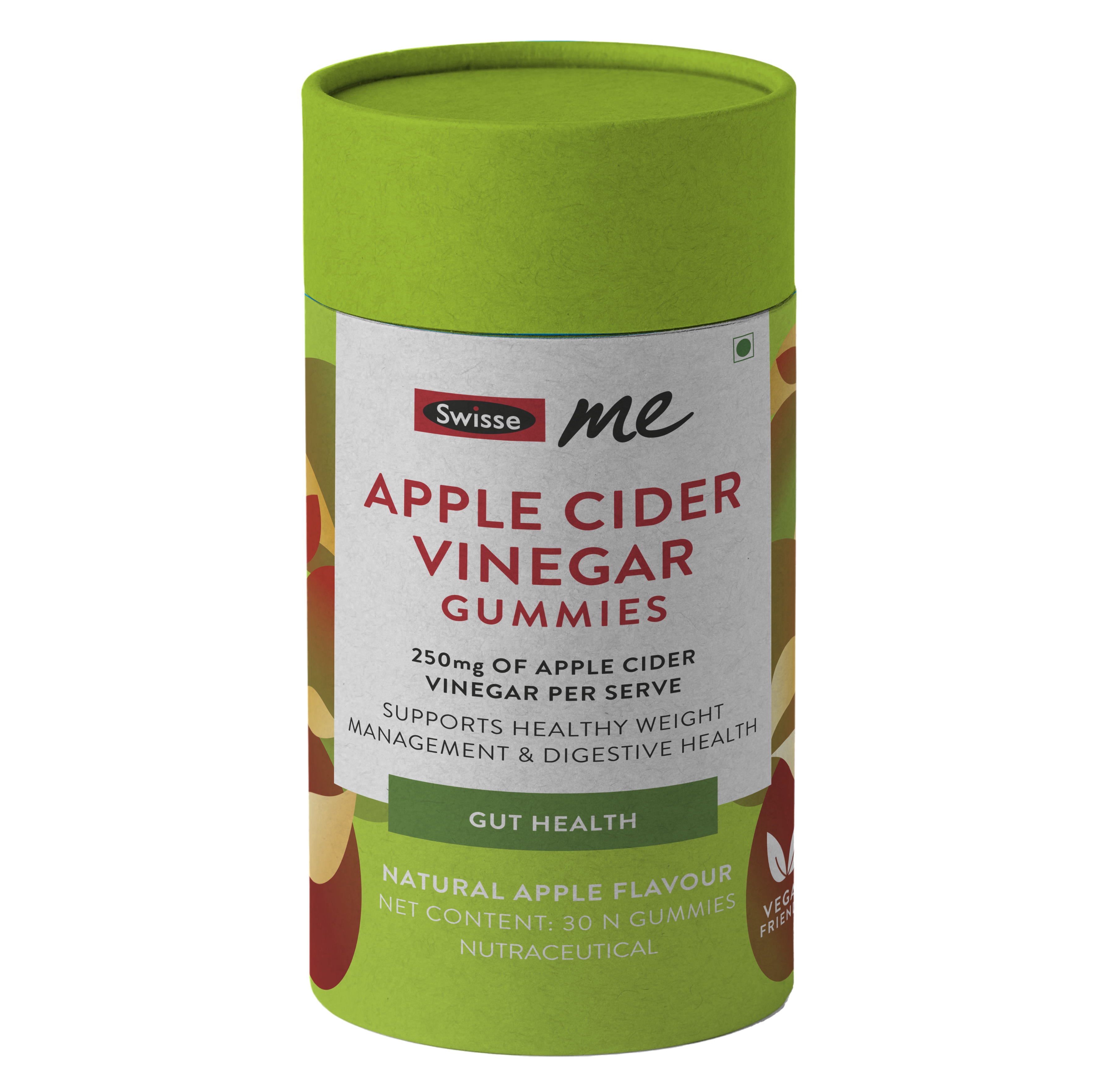 SwisseMe Apple Cider Vinegar Gummies
( 250mg Apple Cider Vinegar Per Serving | Apple Flavour, 30 Gummies )
MRP: ₹ 799 ₹ 299
You Save : ₹ 500